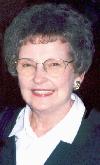 Ruby F. James, Founder & Partner
A message from our Founder

:
We are very proud of our facility. I invite you to stop by at your convenience for a tour. The resident apartments at Magnolia Place are designed to be efficient -but comfortable. Each unit is

private

, with its own full bath. The rooms are open and have their own Heat & AC unit. Each room has an emergency call system for resident safety and convenience. A refrigerator, microwave and kitchen sink round out the furnishings. Smoke detectors and a sprinkler system are installed throughout the building for your safety & peace of mind. When residents move in, we encourage them to bring their personal furnishings and photos, so they can decorate their apartment like their own home.
Social activities include Live Music, Bingo, The Poetry Club, Movies, Story Time and more. We offer activities to all residents. Residents may frequently enjoy cookouts with grilled entrees, homemade ice cream, various activities, and various live entertainment. When possible, activities are conducted outdoors. Resident participation is encouraged, but is always voluntary.
Also, we encourage our residents to stay active in the community, to travel, and even work if they choose. While you are away, we will watch over your personal possessions and your Magnolia Place home.

Residents have the opportunity to meet new people and make new friends. We strive to maintain the atmosphere of a small close-knit community. I invite you to visit us and see our wonderful facility for yourself.

Thank you for your interest in MAGNOLIA PLACE. --Ruby F. James.

Staff and Resident Care:
Sometimes a resident may need a little help with daily activities. When that time comes, we will be there to lend a helping hand. At Magnolia Place, we have trained staff ready to attend to our resident's needs. We are committed to assisting each resident in a compassionate and dignified manner. The personal care of each resident is our first priority, and we go to great lengths to insure that each resident receives the support they need. After all, our residents are the most important part of Magnolia Place.

Some of our basic services include:
· Assistance with personal care needs 24/7
· Help with Medication Management fom our licensed nurses (LPN's)
· Complimentary housekeeping and laundry services
· Three appetizing nutritious meals (freshly prepared by our Dietary Staff)
· Magnolia Beauty Salon on premises
· An Activity Director on staff
· Licensed Nurses on staff to oversee health needs, interact with residents' physicians
· Dining Room space can be reserved for family and/or social gatherings
__________________________________________________________________



New Team Members & Staff Changes

-
Charlotte Plant, LPN - Promoted to - "Director of Nursing",
Resident Care Department
Donna Charnock, LPN - Promoted to Full Time - "Facility Nurse",
Resident Care Department
Alisha Motes - "Activities Coordinator" for Magnolia Place
We Welcome Back: Melody Guest: "Activities Assistant" in our
MEMORY CARE UNIT
To contact MAGNOLIA PLACE by email, just click our email address magnolia@magnoliaplace.biz.
This website and its contents are the copy-righted property of Senior Living, LLC.

©

2003, 2011 2012 2016
This website was last updated 2016.